Your soul
is a spark of God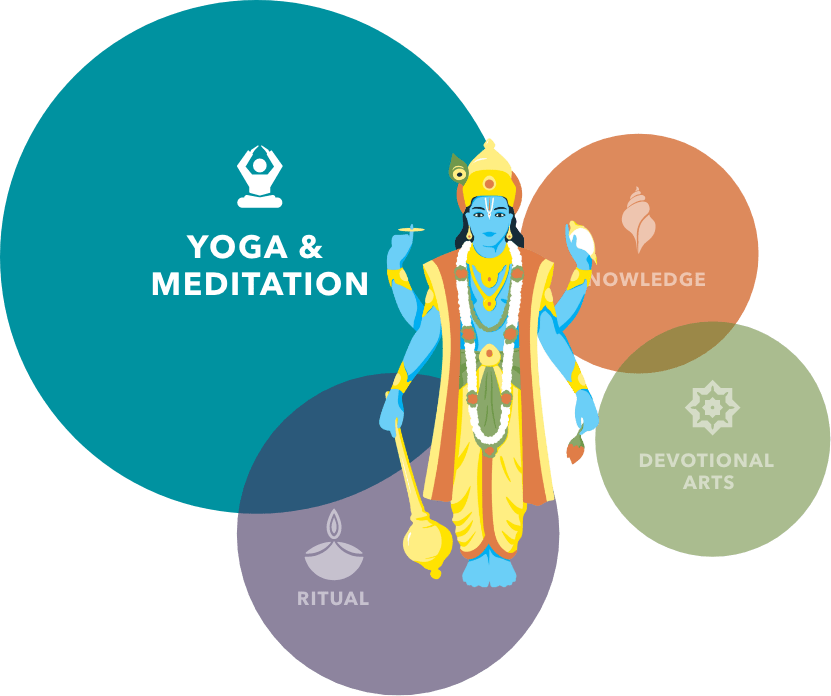 Can you know God by diving within?

PARAMAHAMSA VISHWANANDA PROVIDES THE TOOLS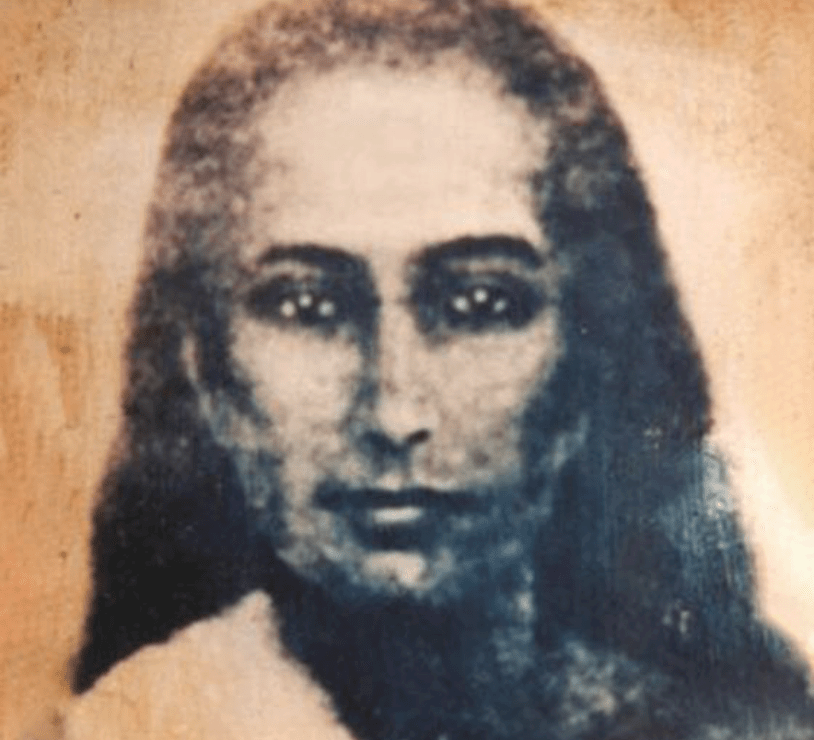 ATMA KRIYA YOGA
Awareness of the Soul
Your soul, or atma, is the eternal part of you that animates your mind and body.
Atma Kriya Yoga is unique. Paramahamsa Vishwananda has given it so you can know your essential Self and awaken devotion to your source and support: God.
OM CHANTING
Essential vibration.
God creates by vibration. Om is the seed vibration. Bathing in its resonance clears mental and physical blockages.
As a group practice, it's also a great way to connect with people. You can find a group or even start your own.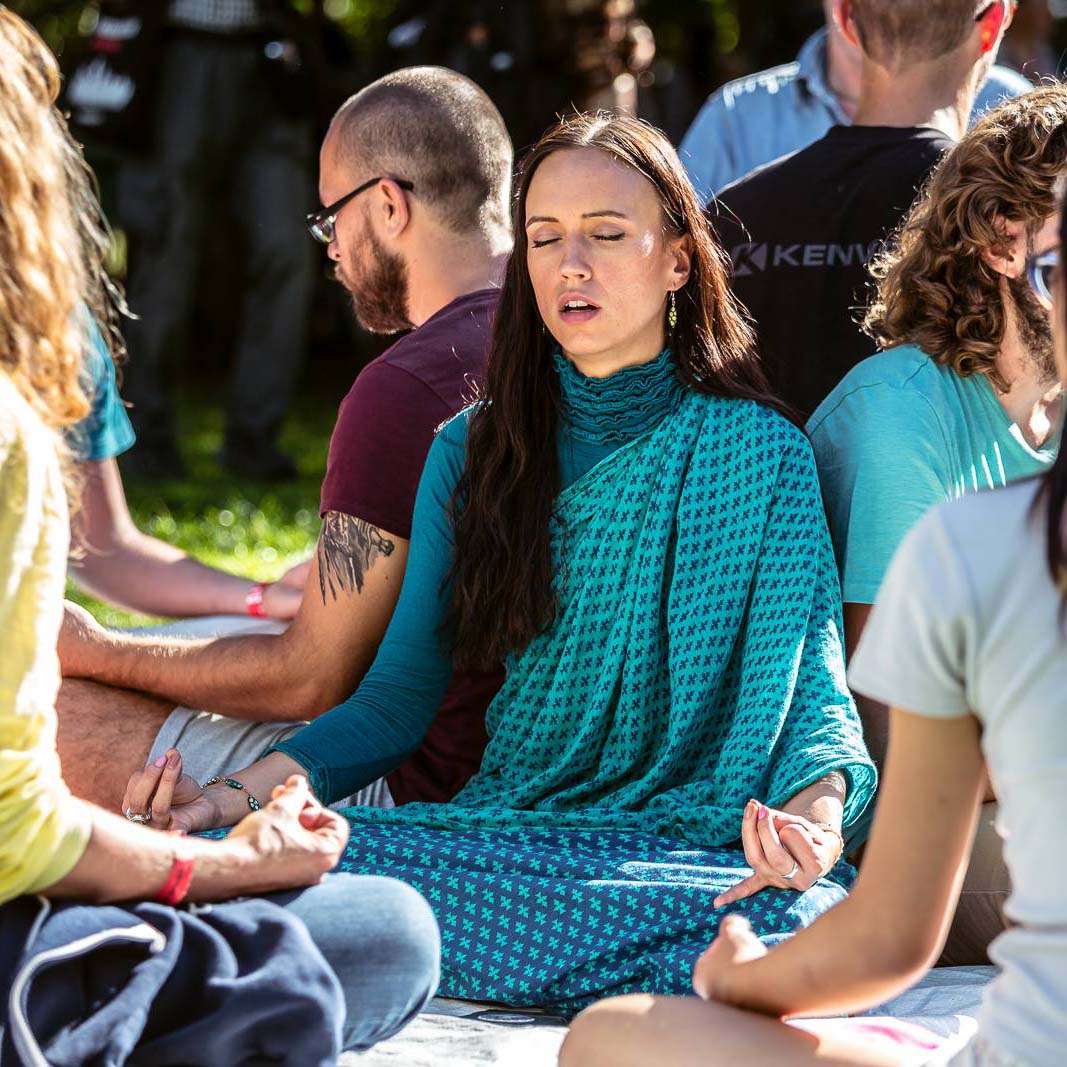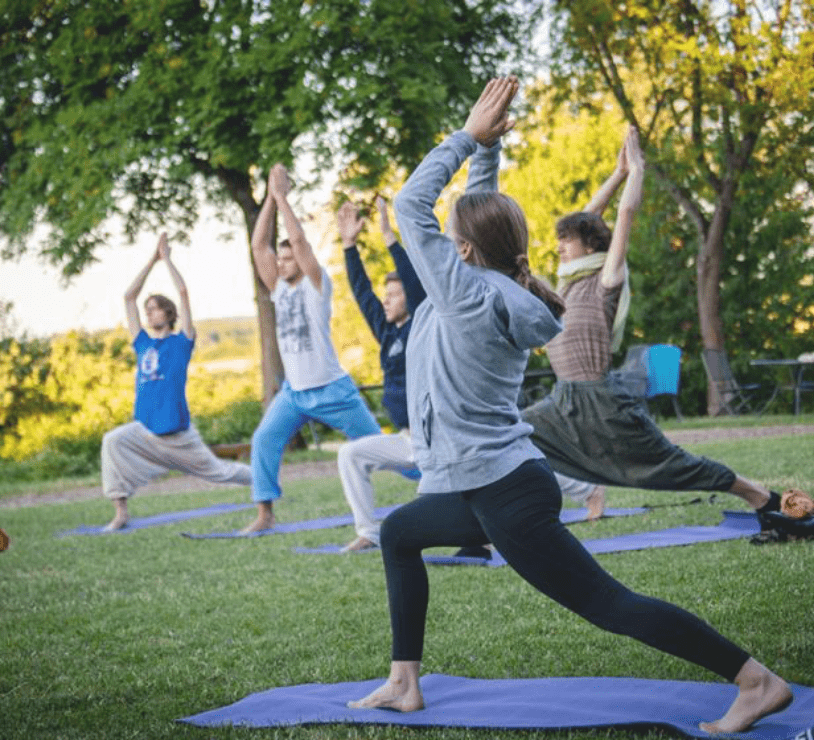 BABAJI SURYA NAMASKAR
Align Body, Mind & Spirit
Babaji Surya Namaskar is a simple, yet powerful, asana (posture) practice which takes less than 15 minutes a day and brings vitality into your whole being.
AWARENESS OF THE SOUL IN EVERY ACTION
Atma Kriya Yoga awakens the love relationship between us and God. Each technique cultivates a different type of bhakti and awakens the divinity which is deep inside all of us.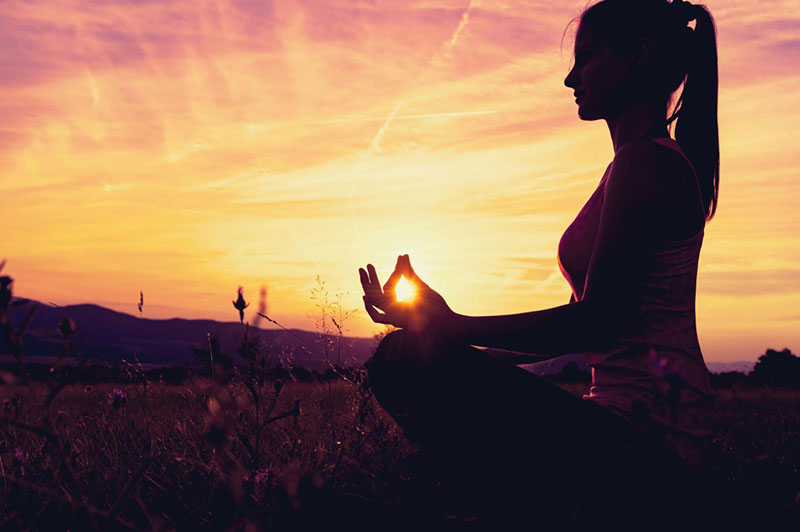 SHAKTIPAT INITIATION
The Shaktipat initiation unlocks the full potential of the techniques. It also helps to dissolve negativity so you can go beyond judgment and find unconditional love.
GRACE OF THE MASTERS
Mahavatar Babaji is the father of all kriya-yoga lineages and the guru of Paramahamsa Vishwananda. The blessing and grace of all the kriya-yoga Masters is infused into the student through the Shaktipat initiation, while devotional practice activates the blessing.
FULL SYSTEM
Atma Kriya Yoga is a full yogic system that includes meditation, as well as energetic and physical yogic exercises. The practice is well-rounded and yet flexible enough to incorporate into a busy lifestyle.
ATMA KRIYA YOGA COURSE DETAILS
Atma Kriya Yoga courses are taught in-person and online, typically over three full days. Here's what you will learn in the course:
Japa
Reciting the Divine Names attunes your whole being to its powerful vibration and allows divine qualities to awaken.
Meditation techniques
Concentration and focus helps you bring self-awareness into your daily actions so you can transcend the duality of human existence.
Sound Yoga
Listening to the symphony of inner mystical sounds emanating from your heart chakra strengthens your intuition.
OM Chanting
Group chanting generates harmony and peace for yourself, others and your local environment.
Pranayama
Observing and controlling your breath promotes physical and energetic balance.
Asanas
Five physical yogic postures support your meditation practice, boost your immune system and enhance your physical vitality.
Mudras
Body and finger yoga aligns your body's energy so you can reach your spiritual aim.
Main Kriya
This chakra meditation raises your consciousness, unites body and soul, and burns one spiritual year of karma with every breath.
Protective Shield
Elevating the vibration of your energy centres protects you from negativity and allows more divine light to shine through.
Shaktipat Initiation
The course culminates in a beautiful one-on-one initiation where the grace and blessing of all the kriya-yoga Masters is bestowed upon you. 
EXPERIENCE THE POWER OF OM
OM Chanting is a group practice that uses the transformational power of om to activate the self-healing potential of participants. 
OM Chanting also brings people together in service of others. Like a prayer, the positive vibrations of om can be offered to support those in need.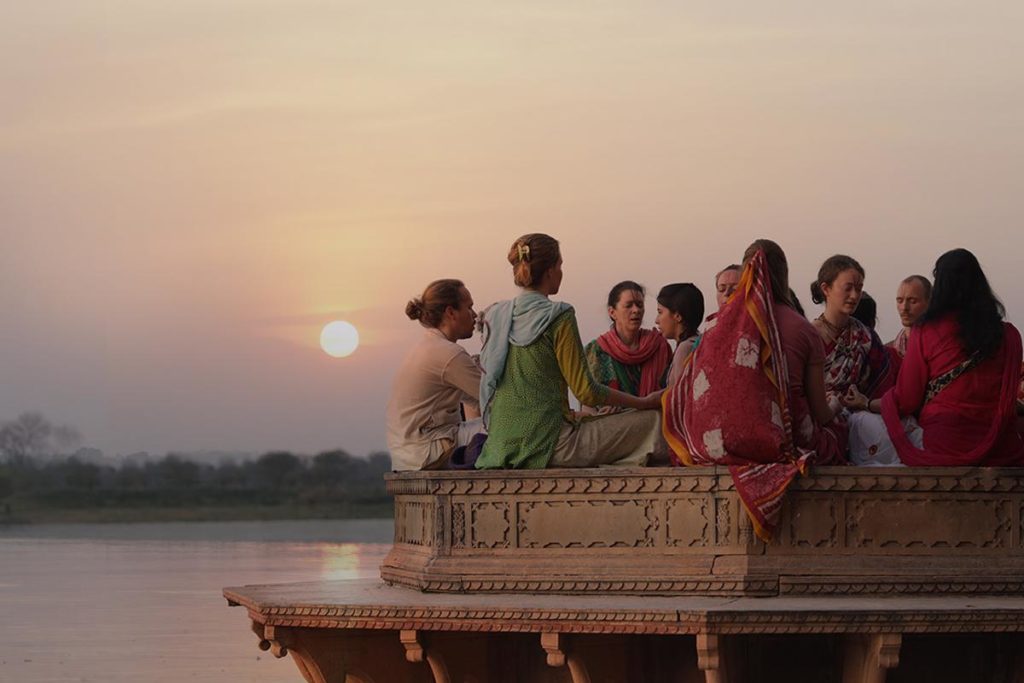 ENHANCE WELL-BEING
OM Chanting promotes inner peace, mental clarity, emotional freedom and physical health. Many people experience positive shifts.
TRANSFORM NEGATIVITY
OM Chanting generates a vibrational frequency that releases negativity, transforms it and showers participants with positive energy.
PURIFY THE ENVIRONMENT
The vibrational waves created by the OM Chanting practise spreads out in a 2-kilometre radius, creating a harmonious, peaceful environment and a unity between humans and nature. The om continues to resonate in participants' bodies after the circle, allowing them to share the good vibrations wherever they go.
LISTEN TO AN OM CHANTING CIRCLE
ALIGN BODY, MIND AND SPIRIT
Babaji Surya Namaskar is a moving prayer of gratitude that combines reverence and awareness of the Divine with mantra and ancient yoga-asanas (postures). A simple practice of 6-8 daily rounds takes only 10-15 minutes, and can provide the same benefits as 45 minutes of hatha-yoga: strength, positive energy flow and clarity of mind.
Our moving meditation, Babaji Surya Namaskar, celebrates the divinity of the human body temple. It takes only a few minutes a day and brings light and aliveness into your whole being. As your daily practice takes root in the core of your body, thinking subsides and your movements become a soft, conscious expression of your inner strength.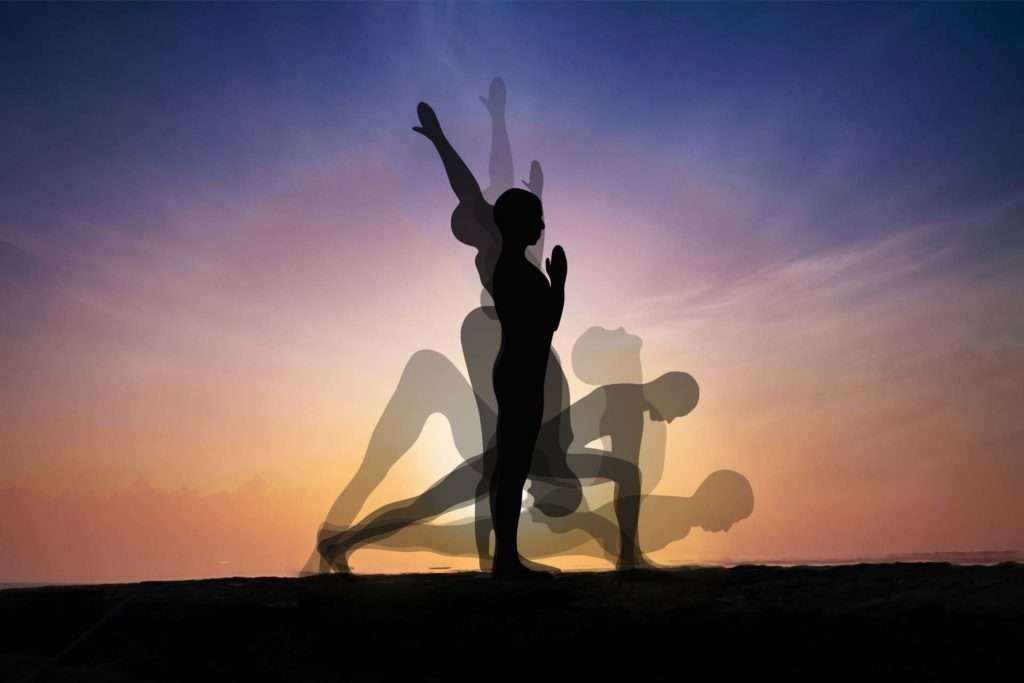 10-15 MINUTES A DAY
The simple 14-posture practice is easy to learn and do. Typically done at sunrise, the practice is a great way to start the day. The whole practice takes only 10-15 minutes.
BODY-MIND CONNECTION
Babaji Surya Namaskar works on the whole being. Physically, the practice strengthens your heart and all the major muscle groups in the body. It improves digestion and gives you a boost of energy to sustain you in your busy daily life. Just a few rounds will help clear your mind and energise your whole being.
PUT DEVOTION INTO MOTION
Bowing down physically helps you cultivate devotion by reminding you that everything comes from the Divine. When the practice is done with love and awareness, every posture becomes a prayer of gratitude for life itself.
FREE YOGA & MEDITATION EXPERIENCE
Sit back and relax. In this video, Aksharananda, one of our Yoga & Meditation Teachers, briefly explains what meditation is and how it can help you get closer to God. He also guides you through two short meditations so you can experience it for yourself.
Time: 24 Minutes
Get in touch with us to find out more about our Yoga & Meditation courses or to find a teacher near you.