ONLINE DARSHAN
⚠️You may only take part in ONE (1) Online Darshan in February.
Tune in 30 minutes before the darshan for the Bhakti Lounge
You find the Zoom ID in your Bhakti ID – My Events – My Ticket
| Date | Darshan |
| --- | --- |
| 10 February 2023 | Online Darshan – 10:00 CET (Registration opens 6th February at 15:00 CET) |
| 11 February 2023 | Online Darshan – 10:00 CET (Registration opens 7th February at 15:00 CET) |
ARE YOU NEW TO ONLINE DARSHAN? 
Darshan can (and does) fill up fast! But don't worry we have reserved you a spot for up to three darshans.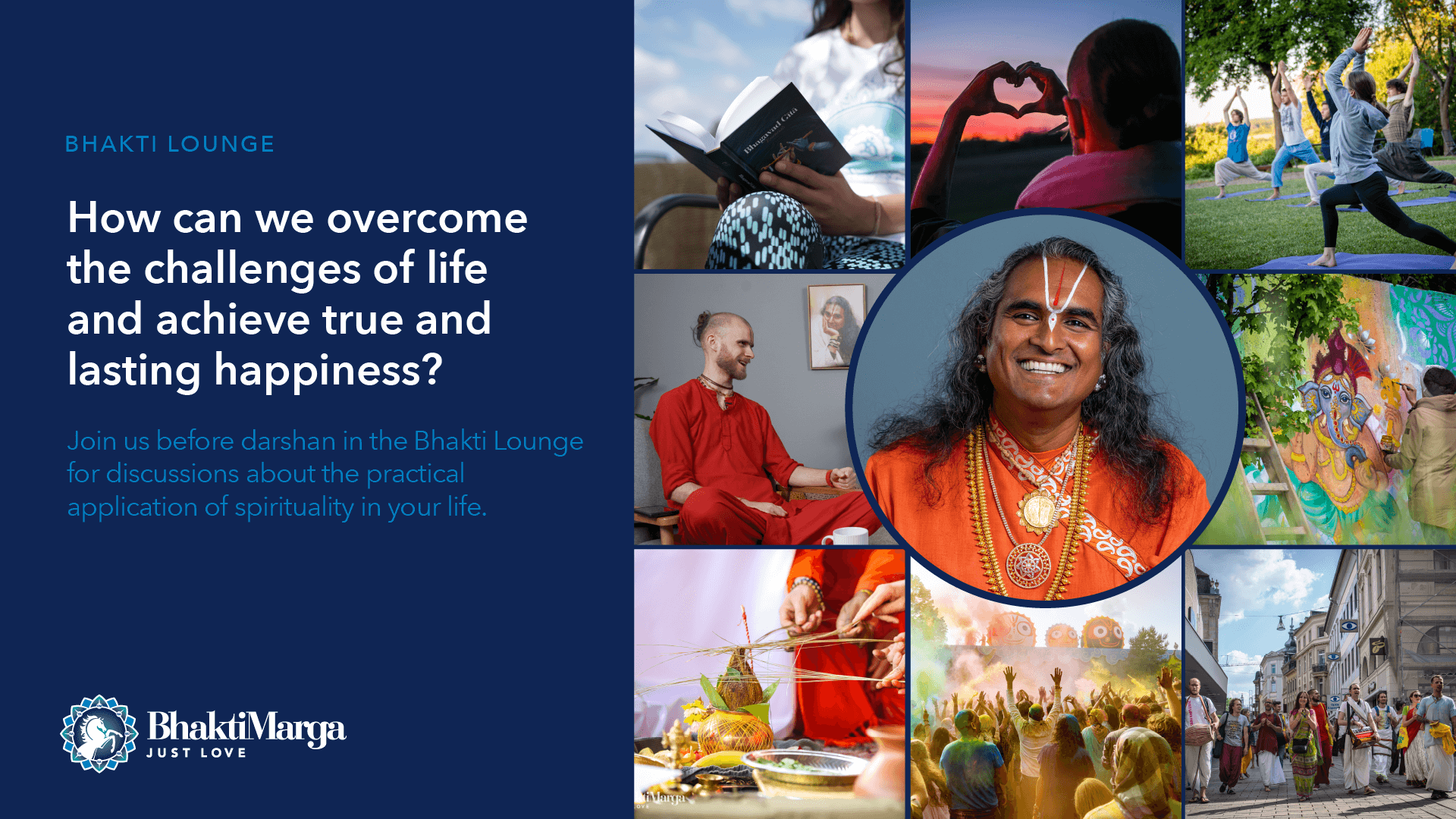 ZOOM INSTRUCTIONS

You will need a Bhakti ID account in order to register for online darshan
You find the Zoom ID in your Bhakti ID – My Events – My Ticket
No Recording: video, audio, photo
It is forbidden to share your login details
Failure to comply with these rules may result in your being removed from the darshan.