ZOOM/LIVE: PAINTING MEDITATION WITH BABAJI
30 November, 2022 · 14:15

-

17:15

CET

35.00€ – 39€

DEVOTIONAL
ARTS

PRICE
€ 39 Live participants (incl. colouring cards)
€ 35 Online participants (excl. colouring cards)


INTERPRETATIONS
Japanese, Spanish

QUESTIONS?
onlineevents@bhaktimarga.org
GUEST ROOMS
 registration@bhaktimarga.org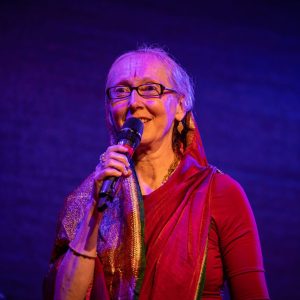 RISHIKA DAKSHINI
PAINTING MEDITATION WITH BABAJI
This workshop is for everyone who wants to connect with Divine Incarnations and who loves to paint. By concentrating on the stories of the Divine, we are inspired by the incomparable examples of serving humanity. Artistic experience is not necessary.
Why you should take this course?
Calm the mind, elevate the soul, and dive into your inner Being.
The 3-hour course offers an introduction to several art techniques with a variety of materials where you can experience meditative painting in silence.

What is included? 
– Stories with Babaji
– Introduction to three art techniques
– Colouring
– Q&A
What do you get at the end of this course? 
– Experience in painting for beginners
– A coloured Babaji picture


OPERATOR
Bhakti Event GmbH
Am Geisberg 1-8
65321 Heidenrod