VIRTUAL PILGRIMAGE: MAURITIUS MAHA SHIVARATRI 2022
22 February, 2022 · 12:00

-

3 March, 2022 · 17:00

CET

275.00€ – 440.00€

PRICE
€440 Full pilgrimage
€275 Half pilgrimage
Per person price
NO screen sharing
Bhakti ID required to register
LIVE INTERPRETATIONS
Czech/ Slovak, French, German, Greek, Italian, Polish, Russian, Spanish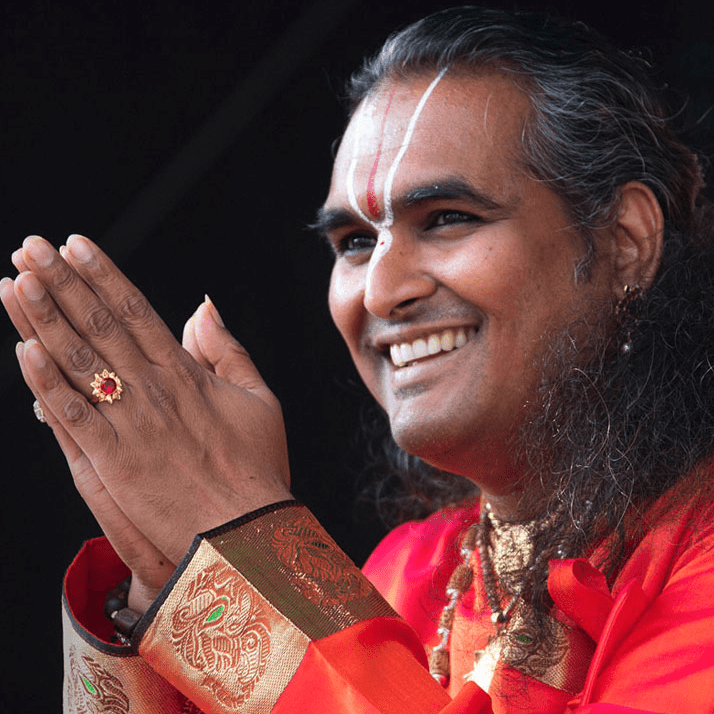 Paramahamsa Vishwananda
JOURNEY WITH PARAMAHAMSA VISHWANANDA
Through the intimate lens of Livestream you'll be able to virtually travel with Paramahamsa Vishwananda as He tours His island home of Mauritius. Enjoy Maha Shivaratri, visit the island's most sacred sites, and see the places where Gurudev's early childhood lilas took place. You will also get to meet friends and family who knew Him as He was growing up.
Paramahamsa Vishwananda takes every pilgrim on an inner and outer journey of self-discovery and transformation. Together you will visit temples, shrines and the special places only Guruji can take you. Let it open your heart and bring you closer to God. Don't miss this opportunity to spend precious time at the Feet of your Beloved.

THREE WAYS TO TAKE PART
FULL PILGRIMAGE
22 February – 3 March
€440
FIRST HALF PILGRIMAGE
22-26 February
€275
SECOND HALF PILGRIMAGE
27 February – 3 March
€275 
JOIN THE VIRTUAL PILGRIMAGE
Enjoy VIP coverage in this unique pilgrimage where you will have an even better vantage point than if you were there in person. Ride on the bus, walk up close and enjoy personal moments with Guruji thanks to a whole team of videographers.
Virtual Tour Guides
Up close connection with Paramahamsa Vishwananda
Hosts onsite with Guruji and in SPN to make sure you don't miss anything
Surprises and an amazing inner and outer journey
Virtual visits of the island's holy sites with Guruji as your guide
All activities are subject to change
Regardless of the activities, Guruji will be exclusively available for the pilgrims during the pilgrimage
Private Virtual Pilgrimage Portal
Watch all the action on the Virtual Portal
LIVE Interpretations available through the Portal (Czech/ Slovak, French, German, Greek, Italian, Polish, Russian, Spanish)
Video Content
Access purchased daily video content
Watch on demand until 3 June 2022
Virtual Pilgrim Telegram Channel for up-to-the minute updates and news
What is Not Included in the Program
Transcripts will NOT be provided

Paramahamsa Vishwananda generously gives His time, energy and support to each and every pilgrim, regardless of whether they are with Him in person or online. What every participant will receive from this adventure is beyond comprehension and truly priceless.
Screen sharing and sharing of information provided in this pilgrimage is NOT allowed.
Every individual is asked to pay the full pilgrimage fee.
ADDRESS
The Ashram – Shree Peetha Nilaya
Am Geisberg 1-8, 65321 Heidenrod Springen, Germany