IN-PERSON DARSHAN 12 NOVEMBER 2022 @ SPN
12 November, 2022 · 17:00
CET
Free

| | |
| --- | --- |
| | PARAMAHAMSA VISHWANANDA |
You can attend 1 In-Person Darshan in November 2022.
Newcomers can attend 3 Darshans.
DONATIONS
If you want to support the Mission of Bhakti Marga you are welcome to donate an endowment to our non profit Organisation Bhakti Marga Foundation.
COVID RULES
Please check our COVID rules before registering.
Due to fluctuating Covid legal requirements, we may need to cancel your reservation.
GUEST ROOMS
The Ashram offers a variety of guest rooms, all of which include a meal package.
To request a room, please write us at: registration@bhaktimarga.org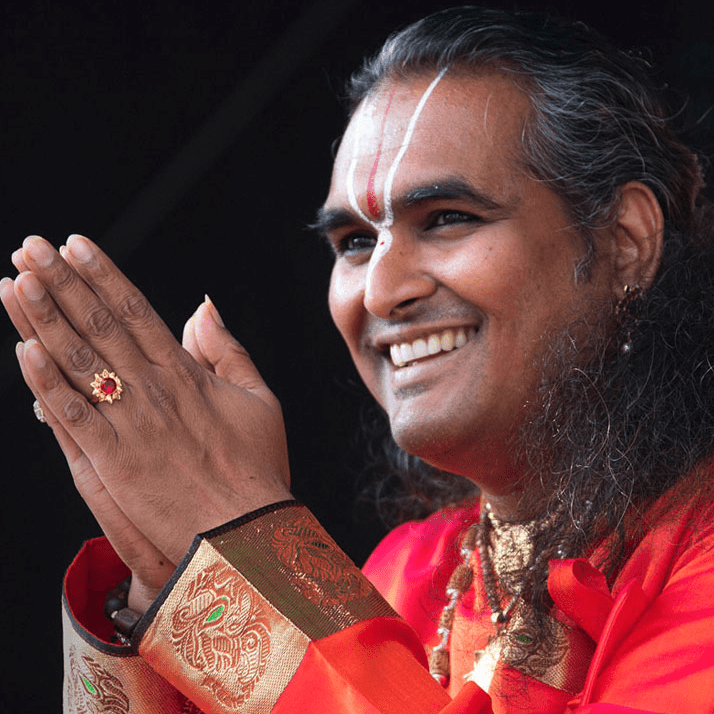 Paramahamsa Vishwananda
EXPERIENCE THE BLESSING OF DIVINE LOVE
Darshan means 'divine sight'. To see and be seen by a God-realised Master is a very rare and precious opportunity. Paramahamsa Vishwananda's eye-to-eye darshan will give you a uniquely personal blessing and shower you with Divine Love. Come look into His eyes.
Darshan is a festive occation. The In-Person Darshan Experience begins with a beautiful prayer ritual paying tribute to Paramahamsa Vishwananda. When He arrives He will sing and then offer an eye-to-eye darshan to everyone present. The event also includes Sanskrit chanting, and experience sharing by select members of the audience.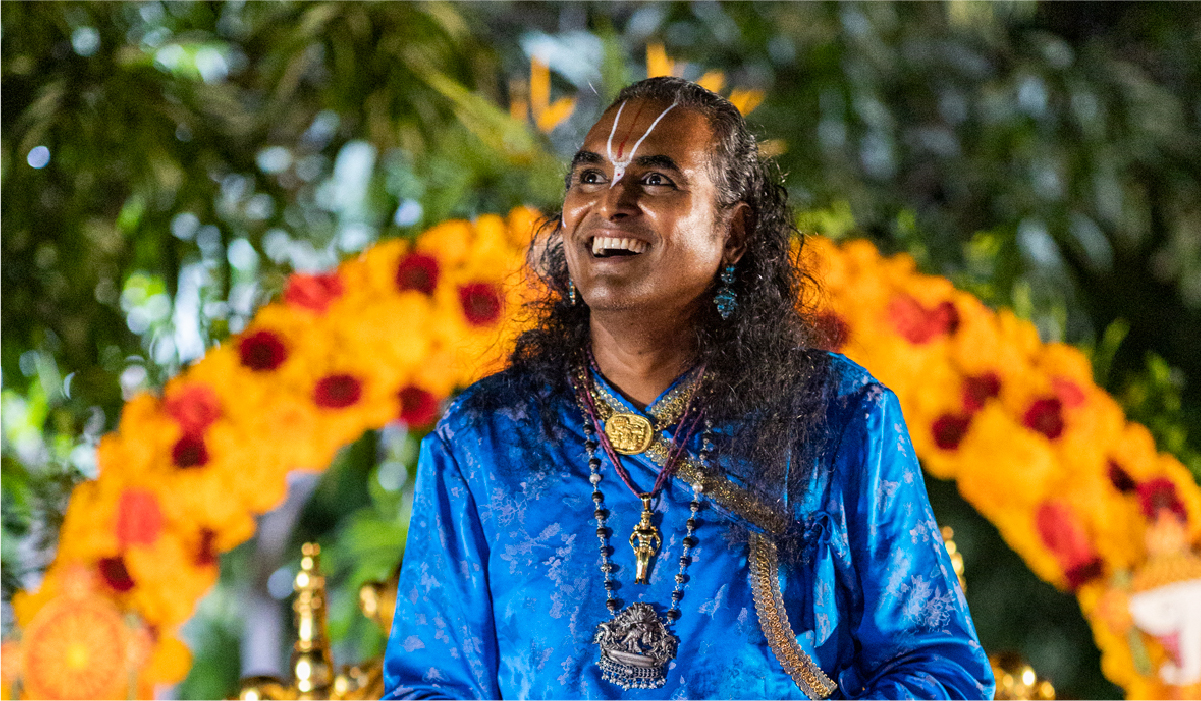 ARE YOU NEW TO IN-PERSON DARSHANS?
Paramahamsa Vishwananda's in-person 
darshans
fill up quickly.
If you have never attended a Darshan at Shree Peetha Nilaya before, but would like to attend one that is already fully booked, please write us at: events@bhaktimarga.org.
CHECK IN: If you are new to The Ashram, please check in with the Welcome Desk in the main lobby when you arrive.
ASHRAM TOUR: Meet in the lobby at 15:00.
REGISTRATION: @Darshan Hall: 14:00 – 20:00.
THE DARSHAN: The Darshan Experience starts at 17:00 in the tent, it is best to plan to arrive early to get settled in. You can start entering the tent from 16:30.
BHAJAN CAFE: Get a snack or drinks in our cafe.

Darshan blessings are truly priceless and are always given freely by the Master.
Paramahamsa Vishwananda generously makes Darshans available to everyone free of cost, however dakshina is greatly appreciated. Dakshina is a financial gift given to a spiritual Master in gratitude for a blessing. It is a voluntary gift and is not required in any way. When dakshina is given in the spirit of love, without any expectation or obligation to pay, it grants you the full benefit of the Master's blessings.
When you offer your dakshina (either directly to Guruji or into the Spende box in the lobby) please say 'Krishna Arpan', which means 'I offer this to Krishna.' Saying this phrase amplifies the blessing and frees both the giver and the receiver from any karmic debt from the action.
CANCELLATIONS
If you are unable to attend, please be respectful and cancel your event and room reservation to make space for others to attend.
OPERATOR
Bhakti Event GmbH
Am Geisberg 1-8, 65321 Heidenrod Springen, Germany